1. Key in the title of the resource that you would like to borrow and click 'Search'.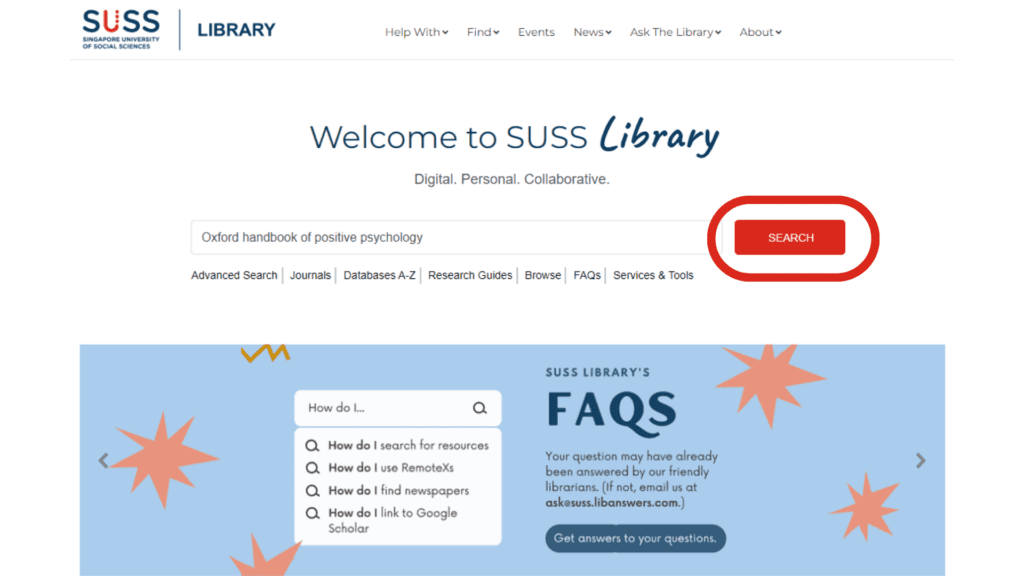 2. Sign in to your library account.

3. Once you have signed in, click on the title you would like to borrow.

4. Click on 'Request'.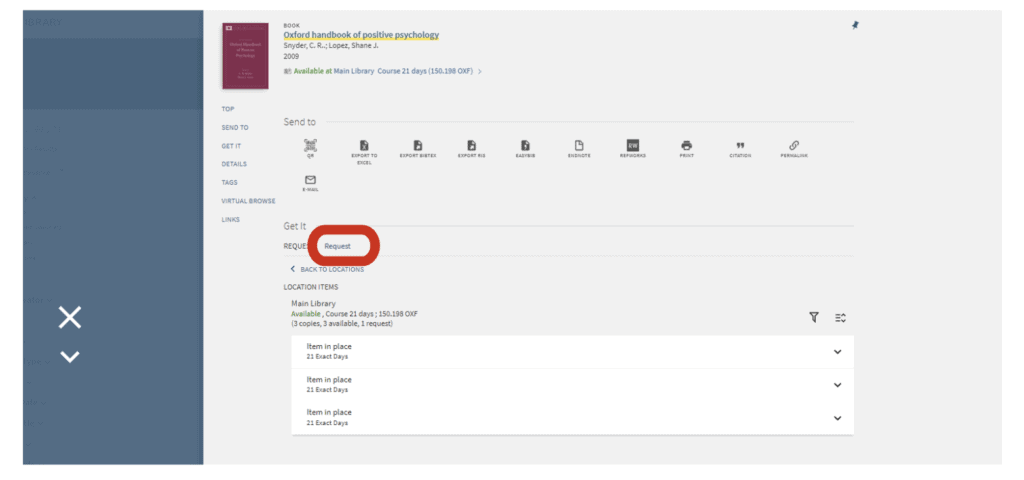 5. Click on 'Send Request'.
6. The green box indicates a successful submission.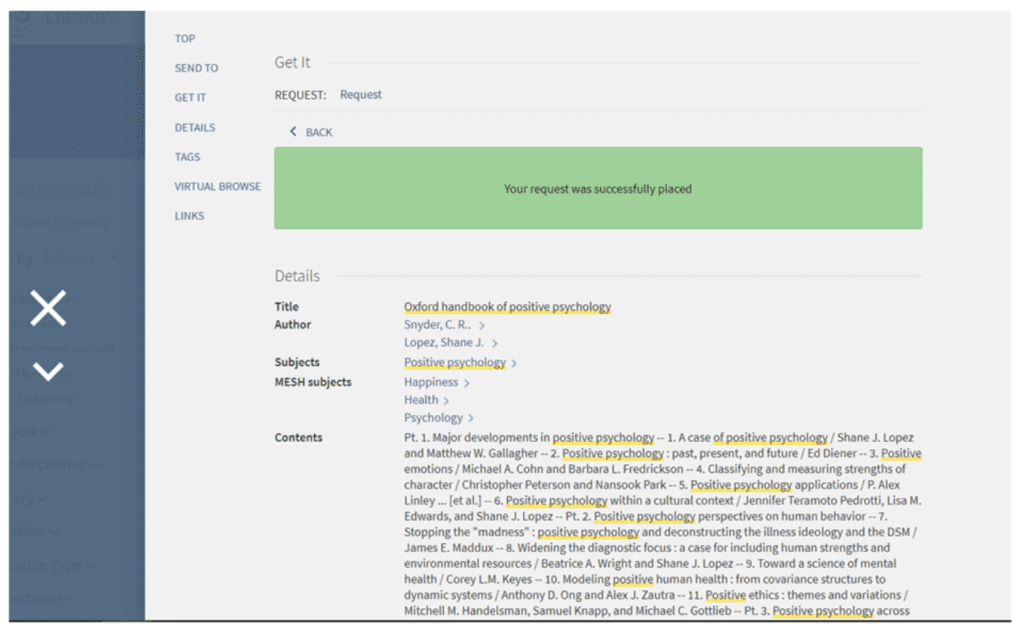 7. If the resource is available for loan, your request will be fulfilled within 3 working days. You will be informed of the collection details via your SUSS email.